PST and EML file formats are extremely common & are utilized by different email clients. PST is proprietary file of MS Outlook whereas EML relates to multiple email clients including Thunderbird, Windows Live Mail, Outlook Express, etc. Moreover, both files have different structure. PST carries complete user database like email messages, notes, attachments, contacts, calendars, and more but in EML file, only email related details like email messages, attachments, recipient and sender info. is saved. The major advantage of EML file over PST file is it can be opened using any text editor like Notepad and others. Moreover, with EML file format, switching among many email clients becomes too simple for users.

Why need to Convert PST File data into EML File?
EML is easy to store and access by users.
It is good option when users have to send single emails.
With EML files, users can easily move to multiple email clients like WLM, Apple Mail, Outlook Express, Thunderbird, etc.
One can simply view EML files on web browsers (by changing .eml extension to .mht)
Multiple operating systems are supported by EML files.
To switch from Outlook to many email clients like Thunderbird, Apple Mail, DreamMail, etc.
PST data file can be corrupted when reaches it max limit. In such cases, users have to switch to other email clients like Thunderbird, Windows Live Mail, Mac Mail, etc.
To switch from Outlook Windows to Mac Mail email client, PST data file to EML conversion is required.
Free Manual Approaches to Convert PST File to EML file
By taking help of Outlook
By taking help of Thunderbird
With MS Outlook
When you have MS Outlook, you can convert PST file database into EML file format with it.
Choose required email message from Outlook and drag it.
Now, drop this email message on desktop
With Mozilla Thunderbird
Another free method asks for Thunderbird installation. EML file format is supported in Mozilla Thunderbird email client hence one can use it to convert PST data items into EML file.
Launch Thunderbird program. Click on Tools and choose Import option from Tools menu
Choose option 'Import everything' and then hit Next button.
Here, pick Outlook option and hit Next.
This commences the process and you have to be patient till its completion.
After this, choose all email messages and hit Save as option.
Save these emails at your desired location.
Steps with newer version
In Thunderbird, click on Hamburger icon on the upper right of the screen. Pick Tools option and hit Import.
Choose items to export and hit Next.
Pick Outlook option and hit Next.
This commences the process to export and now wait for the completion.
After successful export, hit Finish button.
Choose all emails and then hit Save as
Save this file to a folder for EML.
All EML files are saved individually at your decided path in one folder.
You have found two free approaches using different email clients to convert PST emails into EML file format. Now, the question is do users have all email clients with them? Do users have much time to wait for the conversion process to complete? Are these methods work in every situation? The answer is undoubtedly No. So, what is the best and smart solution to do the conversion? It is by using professional tools which are simple, takes less time and don't depend on other email clients for the conversion.
Automated Tool for Outlook PST Email Messages to EML Conversion
Almost every user wants a smart and quick solution and no other solution than using automated solution can help me. Hence, we hereby suggest PST to EML Converter Tool. This is an outstanding program to easily convert all emails and attachments of PST file directly into EML file format. This amazing solution is developed by keeping in mind beginners and hence they can use this application without any problems. Its attractive features make it unique among other tools.
It converts PST file emails and attachments in batch mode into EML file format.
It does not demand for any email client setup to convert PST email data into EML file format.
One can check data inside PST file in preview pane prior moving to EML file format.
There is facility to transfer selected email items from Outlook file to EML file format.
This tool is completely secure hence no chance of losing any data item during the conversion.
It can smartly convert PST file of any size and any type (ANSI, Unicode, Archived & password-protected).
This program automatically excludes empty folders from the conversion process.
With fast speed and accuracy, PST file data is transferred into EML file format.
The originality and quality of PST file data is maintained while exporting into EML file format.
With smart and friendly interface, operating this program is too easy like child's play for every user.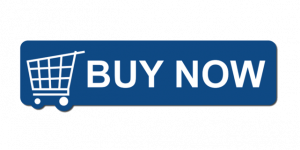 Steps:
Launch this program after its installation to convert PST Mail data into EML file.
In this step, use Browse button and load desired PST file.
You can check PST file data here. After this, hit Export button to reach to export screen.
Go for EML file format and choose all or selected folders from PST file to convert into EML.
Make a path to save EML file by using Browse button.
To start conversion, hit Convert Now button.
Conclusion
People often look for secure ways to convert PST Email data into EML file format. But they won't get perfect methods. But this article introduces three solutions for the same. First two methods are free but have limitations. The third method is fully secure and easy to use. To check this program, go for free trial edition.