Outlook acts as personal information manager which is used widely across the globe to keep data organized including emails, notes, contacts, calendars, tasks, notes, etc.
Outlook works with two types of data files which is PST & OST. OST is very useful to work in offline mode. This feature of OST file helps users to accomplish their task smartly even when there is no internet connectivity.
You can easily execute several tasks like reading & deleting existing emails, composing new emails, saving drafts, etc. And no need to worry about the changes you make as when this OST file self-synchronize with Exchange Server after getting internet connectivity.
Still there may be times when OST file gets damage or corrupt. Due to this, users encounter various error messages and users are unable to work in MS Outlook. Now, the question is how to fix this OST file? For this, many users look for scanpst.exe utility to repair OST file. However, this will not work every time. Through this write-up, we will know the reasons why users won't go for this scanpst.exe.

Reasons for OST file damage or corruption
Before you find out the solution for OST file repair, it is must to know the real causes for damage & corruption of OST file.
When Outlook is not closed properly, it can affect OST file
Due to crossing the file size limit, there is possibility of OST file inaccessibility
Bugs or viruses are main reasons for OST file corruption
Add-ons which are not compatible with Outlook
Power failure or slow internet connectivity can also be the cause of damage of OST file.
Know about Scanpst.exe Utility
When Outlook file become corrupt, inaccessible or damage, the first thing user do is to repair it and for this, they use Scanpst.exe utility. This is inbuilt utility offered by Outlook.
Why not advised to use Scanpst.exe?
When users face issues with Outlook data file, scanpst.exe is the first solution that comes in every user's mind. But this is capable to deal only with minor issues. And generally, users are facing major issues. As the name states scanpst.exe, it is designed to resolve PST file issues and not specifically for OST file issues. Thus, it is not advised to use to repair OST files.
What are the other available solutions for fixing OST file issues?
There are still many ways that can fix OST file damage & corruption.
Repair OST Files
As discussed earlier, major corruptions of OST file are not handled with scanpst.exe. So, the alternate solution with users is to rebuild OST file. Users can simply rename the file as old and Outlook will rebuild it from the server whenever it is closed.
Convert into PST file
The next best alternate is to convert corrupt OST file data into PST file to extract all data. For this, it is highly advisable to use OST to PST Converter automated tool. This program allows instant process with its advanced features like:
Offer flawless conversion of OST data files directly into PST file
Repair & recover corrupt OST files smoothly
Show detailed preview of OST mailbox items
Facility to convert specific data items into PST file
Offer advanced filters to save desired data from OST file
Allow processing multiple OST files at a time
Supportive to OST files of all MS Outlook editions
Render free testing facility with demo version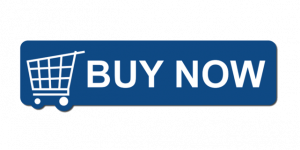 Conclusion
I hope the reason for not recommending scanpst.exe has been clear to you after reading this post. We have clearly explained that scanpst.exe is unable to deal with major corruption issues of OST file. Thus, for dealing with major corruption issues of OST file, you can rebuild OST file but for this, internet connectivity is must. Another option is OST file conversion into PST file with a professional tool.