Guide on Converting Outlook Inbox to EML
Running an organization involves the management of important documents and emails. They are an integral part of companies. Losing an important email means losing important information. So, what is the best practice these days to take care of emails? Free server-based tools are not enough. The chance of data hacking is always here. One of the best things is to manage emails in a desktop-based email client that can configure with the server-based email clients. Options are endless. Some popular options are MS Outlook, WLM, Thunderbird, Entourage, and Apple Mail.
MS Outlook is a paid program. It is advanced and is used by hundreds of organizations in the world. It supports proprietary file extensions such as PST and OST. These file formats store emails, contacts, messages, notes, and other databases in a well-organized manner. These file formats cannot be accessed by other email clients. For security reasons, MS Outlook doesn't allow its users to access its data on other platforms. It is where some users face a problem when there is a demand of accessing Outlook's inbox on other platforms.

Is there any solution to export data of MS Outlook to open on Thunderbird, Entourage, WLM, and several other email clients? Conversion of Outlook data to EML file extension can be a wise idea because EML is a flexible file extension.
Let's know more about EML file extension
EML is an acronym for 'Email'. It belongs to more than one email client. That holds a single email. It was introduced by Microsoft to use for Outlook store e-mails on the hard drive. Later, it was adopted by several email clients. Hence, it became one of the most popular email file extensions. And it is still so popular. The file format is widely used for Apple Mail, Windows Live Email, Entourage, Thunderbird, and many others for Windows, Mac, and Linux operating systems.
It stores data in a plain text format. It means you can access the data on a text editor like Notepad. An EML file stores one email. The content structure includes Headers that show from where the mail is received, sent to whom, the date, and other metadata. It holds content in plain text format or HTML. If the email holds attachments, they store as encoded text in the file extension.
Select an Email Client Wisely
You may be wondering why we are not providing any manual solution to export PST inbox to EML file extension. We have self-tried several manual methods, but none of them seem so effective and useful. At the same time, they are time-consuming and need technical competency. If you miss a single step, you may need to start the process again or lose the file quality.
Can you take the risk of losing a single email? No organization will be ready to take the risk of losing its emails. Overall, manual conversion methods are not going to help you. You will waste your time and energy.
Go for a third-party application. Choices are several. It may confuse you. Here are some points to remember to choose the right conversion application. Check the online store reputation
Look at the testimonials of the conversion program to compare negative and positive reviews
Check the rating of the application
Compare the key features and the pricing of the application
Install the free trial version to examine the tool practically
Softaken Outlook Inbox to EML Converter
The tool has got 4.5 ratings out of 5 by most of its users. The free version of the app is available to try for 30 days. The tool has three versions- Individual, Business, and Entrepreneur. The application offers a positive work environment because it reduces downtime and maintains the quality of files. Below are some specific features of the application.
An Independent Utility:- It is an incredible feature of the app. It means it doesn't need a prior installation of MS Outlook and Thunderbird or any EML using email clients. Remember, no manual conversion process supports conversion without the installation of MS Outlook.
Safe Conversion Assurance:- The conversion tool gives an assurance of safe data migration. All PST emails' metadata including CC, BCC, To, From, Date, and Attachments are exported without modifying the original data structure.
Conversion of Specific or Filtered PST Files:- One more incredible feature of the application is that it exports only specified PST files. Only selective archived PST files are uploaded to the application to export. Users have full control over what they want to export and what they don't want. Hence, results are always in favor of users.
Excellent Compatibility:- The tool is made to use on all currently running Windows systems such as Windows 10, 7, Vista, and XP. It enables users to export PST files created in whether MS Outlook 2007, 2010, 2013, 2016, or 2019. After conversion, the particular EML file can open with Thunderbird, Entourage, WLM, and each EML supporting email client.
A Lightweight Program to Use:- The Windows tool is lightweight to use on your device. It consumes a few MB of storage on your hard drive and doesn't modify the structure of your hard drive after uploading. The tool is safe to install. It has no bugs.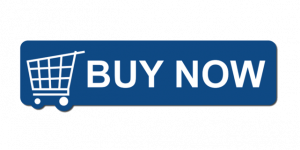 Conclusion
So, what have you decided? Are you going to use a manual solution to export data or use a third-party conversion utility? Wise users always want to save time and will not take the chance of data loss. Therefore, a third-party tool is always a wise option to consider. Go for the free trial version to do a self-analysis of a conversion tool before getting its license. There is nothing better than self-analysis.