In today's time, emails are the major sources of communication. For effective communication, one such email client is Thunderbird. It is widely used application that stores emails in MBOX format. These files store emails on hard disk. But sometimes, these emails may corrupt and users get this error message 'Next message unexpectedly corrupted in MBOX file'. There are many reasons for MBOX file corruption is system hardware, malware, Windows shut down, sudden crash of email client, and more. With MBOX file corruption, users face trouble and this becomes a hurdle for your work.
But no more worries for it as third-party solutions can help you to resolve this issue. Through this write-up, we provide you manual & professional solution to fix the damaged & corrupt emails.

Ways to restore MBOX file corruption and fix the error message
To resolve this error and restore lost MBOX files, here are the solutions:
Method 1. Modify Header
For using this method, one has to know email file header and its modification by changing X-Mozilla-Status-Header of affected MBOX files. This can restore lost data. Once the modification is done, rectify your MBOX files and set it '0' for restoring MBOX files.
Important note: Make sure to make proper changes in header because a wrong change can make the recovery process more complicated.
Method 2. Delete Index File
If by modifying header, you won't get resolution of the error then try to delete the index file of affected MBOX file. Then, replace the folder by compressing emails and transferring the messages.
Note: If this solution also failed to work, then you can go for another email client.
Method 3. Professional Solution
If you are still getting this error message, 'Next message unexpectedly corrupted in MBOX file' then it's the time to go for professional solution to convert MBOX files to another file format. The very smart and reliable way to recover MBOX files is using MBOX to PST Converter. This program suitably works by converting MBOX data files into PST format. You can convert multiple MBOX files at a time into PST file format. Without much efforts and time wastage, MBOX mailbox data into Outlook PST, MSG, EML, & EMLX formats are exported. The friendly interface of this utility works amazingly for novice users. Without affecting MBOX database and the hierarchy of MBOX database, users can export them into PST format to open with MS Outlook. By checking free trial edition, evaluate the software effectiveness before you pay for it.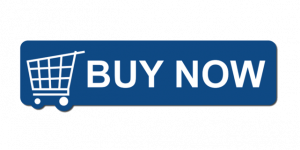 Conclusion
The error we have discussed in this post is faced by Thunderbird users a lot of time. Hence, this pst has provided solutions to fix it. You can try out manual tricks and it they succeed in resolving this issue, nothing would be better than this. But if not, go for discussed professional solution that helps you to migrate MBOX format files into Outlook file. With its advanced filters & simplified interface, users can easily perform migration of MBOX emails. This program allows users to save MBOX mailbox data in PST, MSG, EMLX, EML, and HTML formats.