Are you using an Android phone? Do you want to export all-important contacts to MS Outlook? If yes, you have reached the proper place. Android supporting phones are used by over 80% of mobile users. Your mobile store's multiple contacts. VCF is one of the most common file extensions that store your contacts in mobile in a well-organized manner.
VCF file storage makes sharing of contacts easy, fast, and well-managed.

Users' Queries
Various Android phone users are looking for an easy option to transfer all-important contacts to a desktop-based email client. They are sharing their queries on forum websites. We have picked some queries for you.
"I am an individual user. Since I am a businessman, my all contacts are important to me. I am looking for ways to share contacts of my Android phone to MS Outlook for the safe storage of contacts. Is there any solution to transfer all required Android phones' contacts to MS Outlook?" 

"Our small travel agency is based on contacts we have. We always give priority to the strong storage of contacts. Since we manage calls from smartphones, all contacts are stored in our portable devices. We are looking to gather all contacts and share them with MS Outlook. Is there any helpful solution?"
Location of Contacts from Android to MS Outlook
If contacts are stored in the internal storage of your Android phone, the location can be in the directory of /data/data/com. Android. Providers. Contacts/databases/contacts.
Location of a VCF File on your Samsung Galaxy
A large majority of users use Samsung smartphones and they want to know the location of VCF files. Below are the steps to follow.
Open the App drawer
Tap Contacts
Then, tap the 3 dots that you can see at the top of the right screen
Press the Import/Export option (before this, hit Settings first)
Press the tab import to .vcf file on the Import tab
Now, select the email account of your choice
Manual Tracks to Import VCF to Outlook Address Book
Users who are looking for free solutions to extract VCF file data to Outlook can go with some limited options. We have searched for one manual solution for you. We hope that you will find the solution helpful.
Start MS Outlook and then go to the "File" option
From the drop-down, choose the "Open & Export" option and then "Import & Export wizard"
From the wizard, select "Import a VCARD file (.vcf)" from the given multiple options
Then, in the Next tab, look for the vCard file that you want to export
Click the Next tab
In the end, the VCF file will store at your specified location
However, the method is helpful, but it doesn't support the extraction of contacts from multiple VCF files simultaneously. So, you can import all files individually. It can be a time-consuming experience. That is why there is a need to choose a commercial solution.
Taking Help of a Third Party Application
Companies often have to deal with time smartly. They cannot waste their time in search of manual methods. For them, the best solution is to look for a professional tool. Conversion from Android phones to MS Outlook needs a professional tool that is reliable, fast, and lightweight.
One such application is the vCard Export-Import. It is a straightforward application because it doesn't need technical proficiency to operate it. Below are some reasons for the popularity of the application.
It is easy to install and run applications because the process of installation is so easy to follow. Running the tool on your system doesn't need core technical competency. Users with basic computer skills can operate the application smartly.
The application supports the conversion of as many VCF files as you desire simultaneously. The bulk conversion feature makes the process of migration easy, quick, and reliable.
The tool doesn't need the help of other applications to export VCF to MS Outlook. It doesn't need the pre-installation of even MS Outlook. Thus, it is an independent program to use.
The application encourages users the best data management after conversion because it asks users to select an appropriate location to save the exported data. It can be either a new PST file or an existing one.
The tool is lightweight. It consumes a few MB of storage space and doesn't make any change in the function of the system. It is a safe tool to install and run.
Steps to Export through vCard Export Import
After downloading the application run it on your Windows system
Locate the vCard folder
Provide the output result by selecting "using an existing PST or creating a new PST"
Select the output of the vCard folder
Select the "Import vCards" tab to transfer data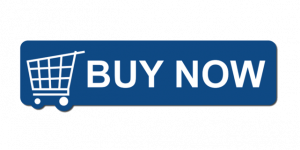 Conclusion
If you have a bulk of VCF files to export to MS Outlook, we recommend you to go with a professional tool. It saves time and effort. It is safe to practice as well.