Lotus Notes and MS Outlook both are familiar names in the list of email clients. Not only sending or receiving of emails, both email clients offer contact and calendars management feature. But many times users need to convert Lotus Notes address book to Outlook.
However, many reasons are there due to which users want to keep Lotus Notes address book data in Outlook application. But due to lack of suitable techniques, users failed to export address book to MS Outlook. Therefore, in this technical article, we will show you easy and instant solution to convert Lotus Notes address book to MS Outlook. Just go through this article and get ready to move your important contacts into Microsoft Outlook.

Convert Address Book from IBM Notes to Outlook with Free Manual Method
If users have Lotus Notes properly installed on their system, then this manual method can work. It has two steps:
Save Notes address book into CSV file
Import saved CSV file into MS Outlook
Step 1. Save Lotus Notes Address Book Data into CSV File
Start Lotus Notes program and then go to my Contacts to open address book.
Now, go to More button and select Export contacts from the menu.
Export contacts window will open. Enter name for CSV file under File name box. Hit Export button.
Wait till address book data is moved into CSV file.
Once Lotus Notes address book is saved into CSV file. You are ready to transfer and open this file where Outlook application is installed. No need to transfer contacts to another system if Outlook is installed on the same system.
Step 2. Move CSV file Contacts into MS Outlook
Go to File tab from Outlook application.
Choose Open & Export from File menu. After that, select Import/Export.
Under Import & Export wizard, choose Import from another program or file option. Then, press Next button.
Select Comma Separated Values option from the list and Hit Next.
Hit the Browse button and add CSV file created from Lotus Notes data. Also, choose radio button not to import duplicates. After that, click on Next button.
Choose Contacts folder to move CSV file contacts into Outlook. Hit Next button.
Finally, hit Finish button.
After this, you will get all contacts in MS Outlook account.
 What to do When Manual Solution Failed?
There are many instances when Export contacts feature of Lotus Notes failed to work. Also, there are many downsides of using manual solution so you must be aware of them before using this method. Here are these downsides:
Contact images and logo are not properly moved into MS Outlook application.
There is probability that contact details can't be matched.
Basic fields of contacts can be transferred only. Customized fields may be changed or removed.
A lot of time is consumed by this method as it is divided into two stages and has many steps.
Fortunately, there is a reliable solution available that would help you to overcome all limitations of manual solution. To know it, read the next segment of this post.
Professional Utility to Convert Lotus Notes Address Book to Microsoft Outlook
Here is an outstanding application named NSF to PST Converter. This program directly convert Lotus Notes address book to Outlook. You will get entire NSF mailbox data in Outlook PST file with this application.
Apart from this, the appealing features of this software show you preview of NSF address book data items before moving into Outlook.
Just need to use these steps to convert Notes Address book items into MS Outlook –
Install the third-party software and then Browse Lotus Notes NSF data file.
After that, get data of NSF file on the software screen.
Here, choose PST file format to read data in MS Outlook.
After this, set path where you want to save the resultant PST file.
Hit Convert Now button to immediately export address book directly to Outlook.
Once you get all address book data into PST file, read this PST file into Microsoft Outlook with Import/Export wizard and view Lotus Notes contacts in it.
Top Benefits of Utilizing HCL Notes Address Book to Outlook Converter Tool
This automated tool directly export Lotus Notes all address book list into Outlook PST file format.
With all contact fields, Lotus Notes mailbox items to Outlook profile is exported by this application.
There is complete preview of Lotus Notes address book before converting into Outlook file.
This utility smoothly scans Lotus Notes file and move all address book data item safely to Outlook.
With its smart interface, no problem is faced by users in handling this program.
It puts no restrictions on NSF file size to export its items into Outlook PST file format.
Desired address book items are moved into Outlook by using this program.
You will get accurate and safe conversion results by using this tested program.
A free copy is provided for every user to check efficiency of this software.
Your Lotus Notes address book database is instantly exported into PST file without Outlook.
It comfortably converts Lotus Notes all version address book to MS Outlook program.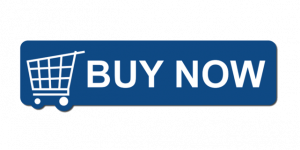 Conclusion
I hope all your queries regarding conversion of address book from HCL Notes to Outlook have been resolved by this post. Here, we have learnt a manual way for address book conversion which has many pitfalls due hence less preferred by users. On the other side, users can simply pick smart third-party tool which is examined by experts on various parameters. It directly transfers all details of Lotus Notes address book into PST file to open in MS Outlook 2019 and older versions. Hence, using third-party software will be the better choice.