Various desktop email programs support for MBOX files like Mozilla Thunderbird, Apple Mail, Eudora, etc. In single MBOX file, multiple emails in concatenated manner are stored with attachments.
While, CSV (Comma Separated Value) contains list of data with all fields separated by commas. This format easily imports data from multiple applications. Spreadsheet programs like Excel can smarty open & edit CSV files.
MBOX and CSV both file formats are unalike with each other. But the simplicity and flexibility of CSV file compels users to convert MBOX file data into CSV format, especially on Mac environment.

Reasons for conversion of MBOX files data to CSV on Mac
MBOX files are plain text files whereas CSV files are saved in structured format.
CSV files are easy to import by multiple email clients when you compare it with MBOX files.
While relocating offices, users need their data in CSV file format.
Many other factors are also liable to convert MBOX folders into CSV format on Mac OS.
MBOX to CSV Converter for Mac – An Excellent Solution
Note: Here, Mac MBOX to PST Converter is depicted as MBOX 2 CSV Converter that allows conversion of MBOX data items without any hassles.
Use this software smartly on Mac OS 10.16, 10.15, 10.14, 10.13, and others without any inconvenience.
Benefits inside this software for Mac
Add and export multiple MBOX files at a time into CSV file on Mac OS
Supportive to all MBOX files without considering their platform or application
Maintain actual folder hierarchy of MBOX data files.
Easy conversion process with complete data security
Include all attachments of MBOX file to export into CSV file format
Support for every large MBOX file without any inconvenience
How to Convert MBOX file database into CSV on Mac?
With below-discussed steps, you can find the entire conversion process of MBOX file into CSV format on Mac –
Run this software on any Mac OS to convert MBOX database into CSV file format.
Add MBOX data files that you want to convert.
Choose CSV format to convert into.
Set path to save the converted file.
Press Convert button to begin the procedure of conversion.
Note: Get a free trial version and check out complete working of this software before you buy the license version.
Manual Methods
One has the option to manually convert MBOX data items into CSV file with the given procedure.
Method 1.
Open Thunderbird application on Mac.
Select Address book
Go to Tools and then on Export icon.
Choose location and save address book as CSV file.
Method 2.
In MBOX supported email client on Mac, choose Address book
Go to Tools and then hit Export button.
Choose Export and make sure Address book is selected
Select path and name for the folder
Move this file to the device that requires import.
In case you need the address book to another device, transfer it and then recover new file.
Again go to Address book
Follow the same process
Select Text file
Next, type CSV file
Provide location to save the file.
Once it is done, hit Finish button.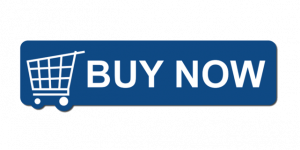 Problems faced with manual methods
Manual methods are free ones but users may face many problems with them.
They are not suitable for non-technical users
You may face data loss
They take huge time and are not always efficient
They may fail to provide you accurate results
Conclusion
In conclusion, we want to say that all methods for converting MBOX contacts to CSV file on Mac are workable but manual ways have some limitations. That's why they are less preferred and advised. On the other hand, automated tool is fully safe and excellent to provide you quick & safe results. You can check all methods and decide the best one for you.