For every user, emails are very crucial. Their personal & formal communication is dependent of email clients. Suppose a situation, one has lost his important emails. Will these emails be recoverable? Will the user bear such loss? The response is No. At any cost, no one wants to lose their important emails. So, what would be the solution? In this informative guide, we will be focusing on how users can take backup of Windows Live Mail email items to External Hard Drive. We will explain free methods as well as automated method to backup WLM emails. Prior going to the solution, let us focus on the reasons to backup emails of Windows Live Mail.
Why it is important to have backup of Windows Live Mail emails to External Hard Drive?
Every email client comes with limit to store emails and once this limit is over, one has to create space for incoming emails. For this, users generally delete unwanted emails and save their important emails to another drive or system. But still users may lose their data and there is nothing new in this fact. Let us know the reasons how users can lose their important emails –
Virus and malware attacks
Unfortunate deletion of emails
Damage and corruption
Hard disk failures
Formatting of computer
Because of all the above discussed solutions, one can lose their vital data items. But you can leave your worries behind if you transfer your Windows Live Mail data items into External Hard Drive. In this way, you can keep your data safe.

Free Procedure to backup Windows Live Mail Email Messages to External Hard Drive
Users have the choice to freely backup WLM email messages to External Hard Drive. For this, simply go through mentioned steps:
Start by creating a new folder where you will save the backup data.
Now, open the WLM email client and log in to your account.
Once it opens, click on Windows Live Mail icon, choose Export email and select Email messages.
Hit the Browse button and choose folder you have created for backup. Hit Next to move ahead.
Choose appropriate folders to export or choose all folders. Then, click Next.
Wait for the process to finish.
Finally, press Finish button.
Once you successfully executed the steps, you can check the exported data items into new folder, you made in External Hard Drive. All your emails are saved in EML file format.
Free Method Demerits:
For huge database, this is a lengthy process.
This free method save Windows Live Mail emails into EML file format only.
This method won't export selected data from Windows Live Mail.
Users who are not technically trained face issues in understanding this free method.
Automated Method to backup Windows Live Mail Mailbox to External Hard Drive
The best and trusted way to take backup of Windows Live Mail data items is to go for an automated solution. One such effective solution is EML to PST Software. Using this software, one can easily backup Windows Live Mail emails and attachments. After this, users can access these files on various platforms. This software comes with advanced features to export batch data from WLM. Let us know the working of this popular automated tool.
Download the program from the main website and install it on your Windows PC.
Run the program and load Windows Live Mail files. You can easily load files or folder of WLM using the Browse button.
Once EML files are loaded, you can get the list of EML files appeared on the screen.
After this, choose PST format to export data.
Now, one needs to set location to save the data.
Hit Export button and your Windows Live Mail files are saved on local system in PST file format.
After completing the process, you will get message of successful completion. This is how you can backup Windows Live Mail files to External Hard Drive in PST file format.
Advantages of automated method over manual method
Simple & Quick: This professional program is very simple and quick. Users can smartly save Windows Live Mail data to their local PC in PST format in few clicks with it.
Export emails in batch: One by one or bulk transfer of Windows Live Mail files is performed by the software. Without putting any restrictions, data is exported from WLM to External Hard Drive.
Include attachments: During Windows Live Mail backup, all associated attachments are saved on local system by using this application. There will be no change in actual format of attachments during the backup task.
Keep formatting maintained: All properties, email headers, formatting, and other related information with WLM files is well retained by this application while moving WLM data items into external External Hard Drive.
Test this program for free: A free evaluation copy is offered to all users. By which they can practically test every feature & working process of this software by saving first 10 items per folder.
Saving location of user choice: Users have complete freedom for setting any location to save WLM data items. It can be External Hard Drive, desktop or other location of user choice for saving Windows Live Mail data items.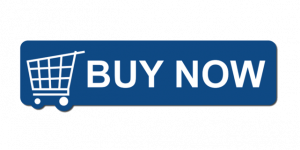 Conclusion
Finally, users are familiar with all possible ways to backup Windows Live Mail data files into External Hard Drive. In this post, we have first discussed a free method to backup WLM data files and then an automated method. Both ways are easy to implement but due to many demerits of free method, experts always recommend third-party software to users for backing up Windows Live Mail database. One can try out demo version of this utility to know it deeply prior buying the software.