Step 1: Browse Outlook PST files to the wizard.
The first and foremost step is to load Outlook PST files to the wizard. You can move the cursor to Browse option and easily load Outlook files to here from your system.
---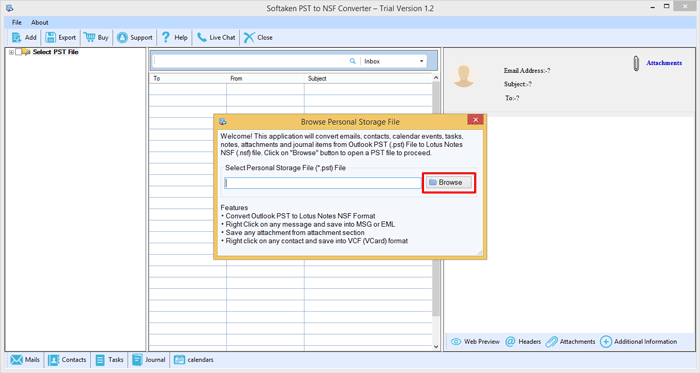 Step 2: Swift preview of selected Outlook files
In this step, you can look the selected Outlook files clearly with full details. In the left pane of the window, you can find the folders and the number of files contained in them. When you click on any of the folders, you will get the preview of that folder files with their full details.
---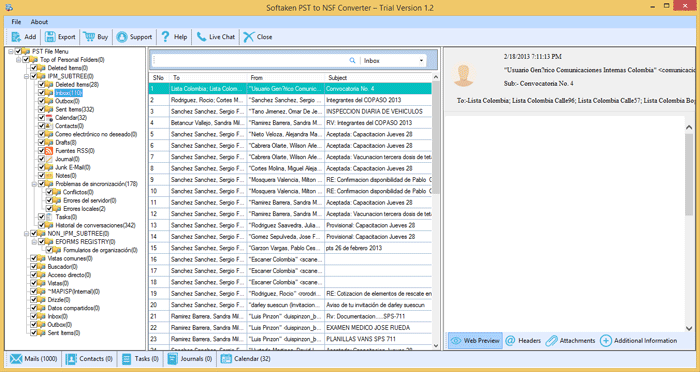 Step 3: Export Options
Types of NSF
Mails NSF – With this selection, you will get conversion of Outlook emails only.
Contacts NSF - If you select contacts NSF, all your Outlook contacts are converted to NSF format
Both Mails and contacts NSF – This option will convert both emails and contacts of Outlook to Lotus Notes format.
Select Options
You can choose one option either some selected folders of Outlook or complete PST file
---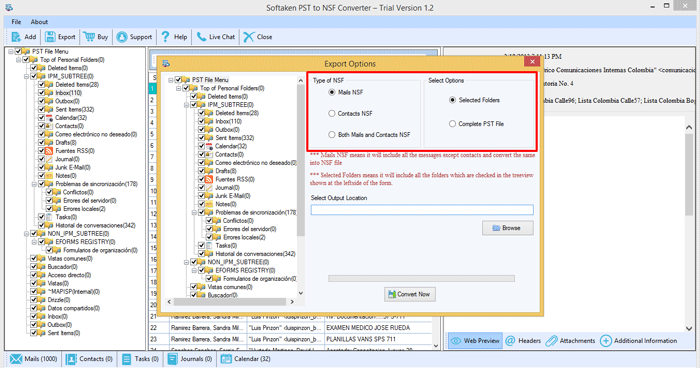 Step 4: Browse Button
You can choose a desirable location where you want to save the newly created NSF file. This will help you in easy access to these files.
---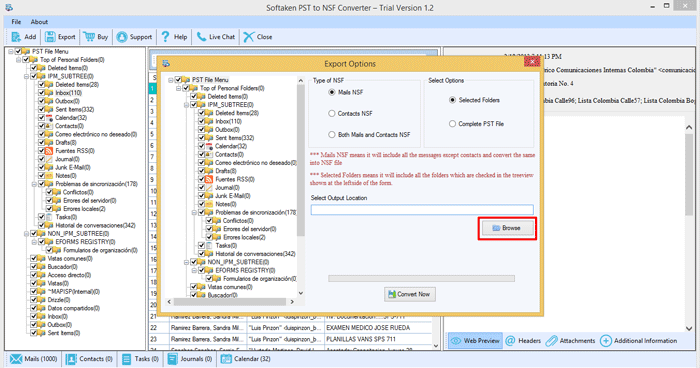 Step 5: Convert Now
The last option is to click on 'convert Now'. This will complete the whole process. Once you hit the button, the export process gets started.
---