How to Automatically Remove Duplicate Emails
It is frustrating to deal with Outlook duplicate emails. Every Outlook users face duplicate email problem and invests quality time in removing them manually. Now, there is an ultimate solution available to automatically remove such emails. Weight Diet is the best Outlook optimization add-in designed to remove duplicate and obsolete items from Outlook mailboxes.
Here are tips to use Weight Diet to remove copied emails effortlessly.
At the initial step, download or install the add-in in your computer. It is designed to work with all types of Outlook versions, even Outlook 2013. The add-in is designed not just for removing copied mails but also other critical works and allows Outlook to perform smoothly and fast.

As you install Weight Diet, the Outlook shows it in the main bar. Various types of email clean-up options are given in the add-in, choose the one that you find well-suitable. Those options are: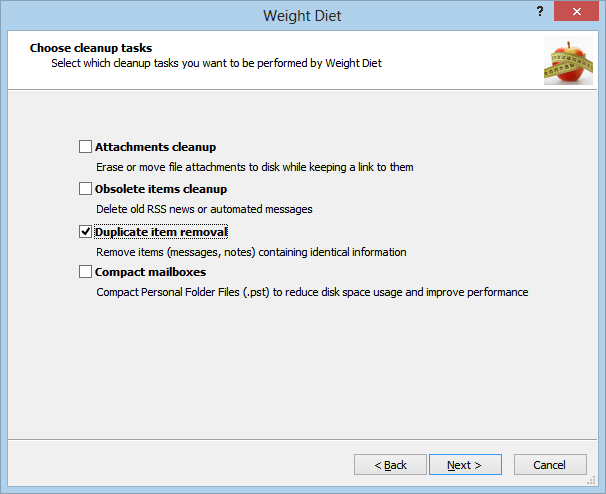 Attachments clean-up
Obsolete items clean-up
Duplicate files removing
Compact mailboxes, removing personal folder files to increase storage capacity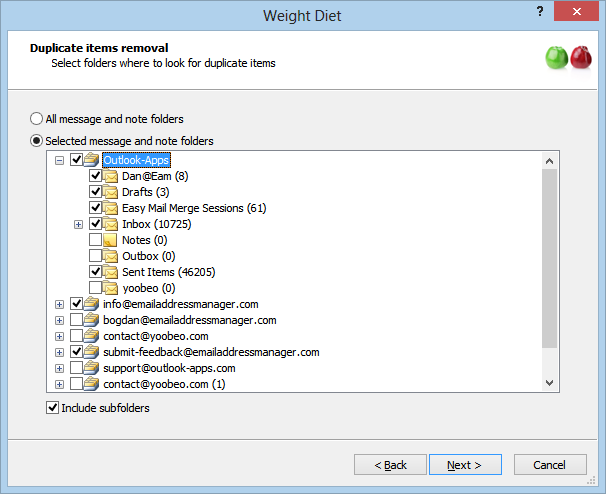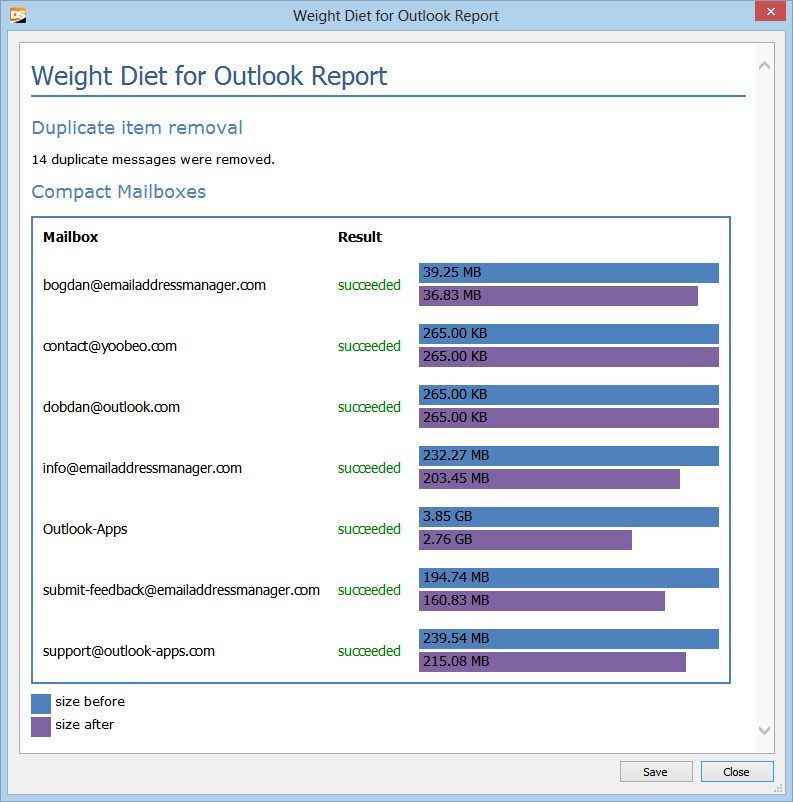 Choose "Duplicate Items Removal" which allows to remove messages and notes that are copied. Then click "Next" button. The new icon allows you to choose the Outlook folders to scan and remove duplicates. Weight Diet will start scanning and removing duplicate items. When the task is over, the add-in will show how many duplicate notes or messages have been removed. It will also display the size of Outlook data file after and before. The add-in will also remove obsolete items at the same time to shrink Outlook mailbox files like out of office replies, mail delivery failures etc. Try the Outlook add-in to experience top quality email management.