Tips on Popping Out an Email Window Always in Outlook 2013
Outlook 2013 is an advanced version of all previous versions of Outlook. The 2013 version is equipped with a new in-line compose method that makes email reply and forwarding easier and faster. Though, the in-line method appears frustrating sometimes, especially when you try to browse other mails during composition of a reply. The tutorial is designed to configure Outlook 2013 to always pop out a new mail window while replying or forwarding email.
A few simple steps are required to follow to make Outlook 2013 always pop-out an email window.
Take the cursor to Outlook File menu—options—on the Mail tab choose the Replies and forwardsto activate this.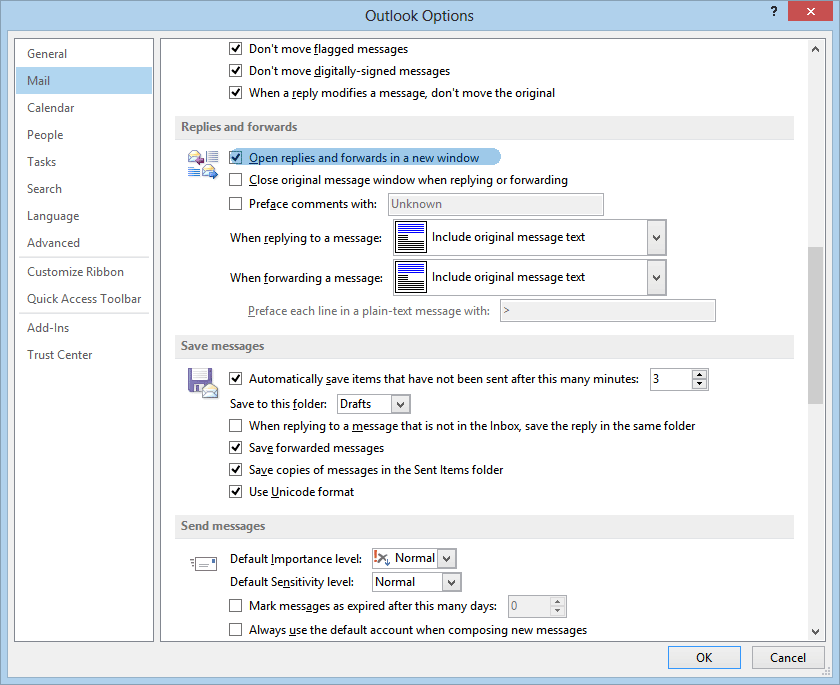 Check the new window thoroughly to see the selected options on the mail tab and click "ok", now email window will automatically pop-out in Outlook 2013. If you wish to deactivate the facility, all you need to follow the same steps again and unmark the option "always pop-out a new window when you reply or forward emails."