Locate Your Contact Group in Outlook 2013
How to Locate Your Contact Groups in Outlook 2013
Outlook 2013 is using greatly these days. It is the advance version of Outlook equipped with various features. One of the amazing features of the Outlook 2013 is that it allows users to organize their contacts in Contact Groups. In 2013, "Contact" is known as "People".
In 2013 Outlook, it is difficult to locate the newly built Contact Group. Though it is easy to create a Contract Group in the new Outlook version. In a few seconds a new group is created: go to "People" tab – New Contact Group. That's it.
To locate Contact Groups, there is a simple trick. Create a new email and in "To" field, start typing the group name. The Outlook will automatically complete the name of the group that you have created and want to type it. Click the + icon of the group, it will feature the people who have added in the group.
If you wish to manage the group or want to edit members in the group, browse the "People" to find out the group that you want to manage. If there is hassle to manage many contacts, it is good to use the "Sort by icon" button, it will allow you to easily and quickly sort your contacts.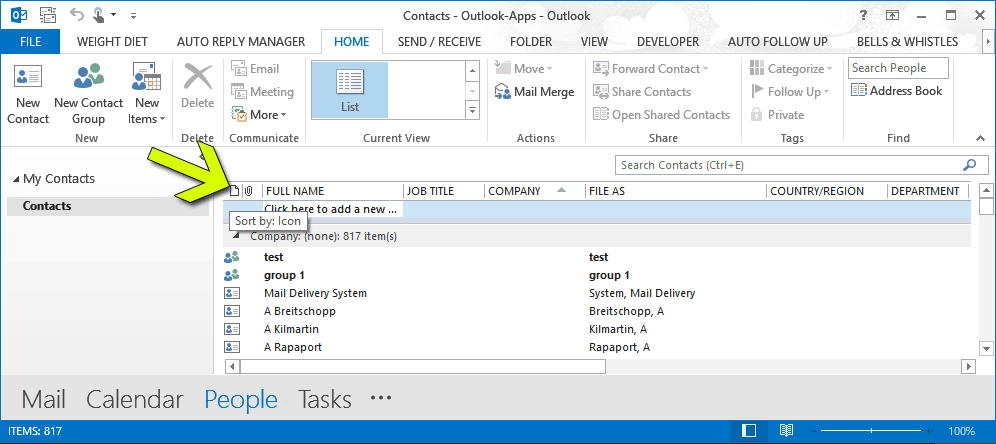 These two simple steps you can follow to manage your contact groups if you are operating Outlook 2013.